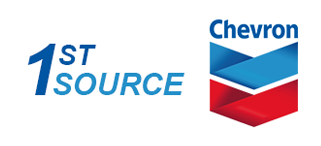 ENGINE OIL DELIVERY ONTARIO
Your number one trusted source for quality lubricant products throughout Southwestern Ontario
Transit Lubricants has all of your oil and lubricant needs taken care of! With mobile bulk engine oil delivery ontario, car oil, auto shop oil delivery, and everything in between! 
Direct to Site truck drop off of oils and lubricants for your convenience and peace of mind! The greatest Bulk Oil Distributor in southern ontario at your service. 
At Transit Lubricants we are dedicated to providing market leading products to fit custom solutions for industrial markets, construction equipment and commercial fleets. With engine oil delivery across Southern Ontario, we guarantee we can assist and satisfy every business request. Start navigating our Chevron and private label product lines from the categories below.
ENGINE OIL DELIVERY ONTARIO
BULK LUBRICANT SUPPLIER DELIVERY ONTARIO
Transit Lubricants Ltd. is proud to wear the mark of 1st Source Chevron Lubricant Marketer. Our dedication to providing our customers with lubricant solutions to facilitate long-term profitable growth has earned Transit Lubricants this classification. Our dedicated team is backed by the resources and support of Chevron, delivering the highest quality lubricant products your business deserves.
ENGINE OIL DELIVERY ONTARIO
Equipment & Delivery Services
Customer Rewards Programs
Transit Lubricants is headquartered in Kitchener, Ontario. We are proud to be the first Source Chevron Marketer in Southwestern Ontario. Please contact us if you have any questions, comments or concerns.