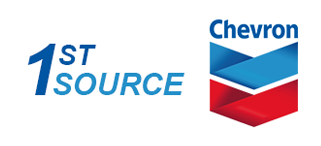 ENGINE OIL DELIVERY ONTARIO
Your number one trusted source for quality lubricant products throughout Kitchener Waterloo
Are you looking for an honest and dependable bulk oil and lubricant delivery service in the Kitchener Area? If your marketable business requires continuing oil and lubricating services for your fleet and commercial application? Transit Lubes has got you covered! We are your reliable basis for oil and lubricant delivery in the Kitchener, Ontario area.
If you wish Oil And Lubricant Delivery we provide And Deliver Superior Oil And Lubes to all or any business Applications. We Work very diligently to create positive experiences for Our shoppers In Kitchener and that they Have enough Oil And lubes around the clock; Our business Oil And lube Delivery Solutions Are accessible To You Whenever Required.
Bulk Lubricant and Oil Delivery Kitchener Waterloo
We Offer a Variety of Oil and lubricant Choices
Clients in Kitchener can select from high-grade oil and lubricant such as:
Grease
Motor Oils
Antifreeze
Windshield Washer Fluids
And Many More!
ENGINE OIL DELIVERY KITCHENER WATERLOO REGION
BULK LUBRICANT SUPPLIER DELIVERY KITCHENER
We are committed to providing the best to our clients, and we promise to stand behind the quality and timely service with each of our jobs. If you have particular questions or concerns, we take pride in our commitment to honest and clear replies regardless of the question at hand. When it comes down to it, our priority is to improve your business competences and make Transit Lube Oil and lubricants your trusted one stop shop for oil and lubricant supply.
Get in touch with us today for more information about our commercial oil and lubricant delivery and oil and lubricating services. If you're currently in the Kitchener region, find out more about the many ways in which we can assist you.
ENGINE OIL DELIVERY KITCHENER
Equipment & Delivery Services
Customer Rewards Programs
Transit Lubricants is headquartered in Ontario. We are proud to be the first Source Chevron Marketer in Southwestern Ontario. Please contact us if you have any questions, comments or concerns.